MOVE FORWARD.
We believe nothing is better than knowing and following Jesus in every one of the 168 hours in our week. This is why we're committed as a church to helping people grow in knowing, loving, and following Jesus, not just on Sunday, but every day.
We call this process of growth discipleship, which is a lifelong apprenticeship to Jesus that results in us becoming more like Jesus and living as he would, as we live out our purpose in God's world.
The Forward Internship exists to help people move forward in knowing and following Jesus, and in being equipped to play their part in God's story.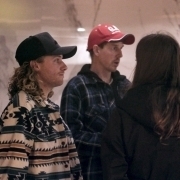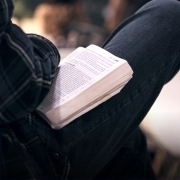 our strategy to move you forward
FORWARD combines a common core of discipleship teaching and apprenticeship with 4 ministry tracks. By combining discipleship, leadership development, and track specific training, the internship seeks to move interns forward into greater maturity, greater leadership effectiveness, and greater clarity on their individual calling.
Every participant will undergo apprenticeship/discipleship training during their time at Central Heights that brings together teaching, mentoring relationships, practices, and hands-on ministry experience within the world of their ministry track and the world of the wider church, all of it meant to move you forward as an apprentice of Jesus and as a leader.
INTERPRETING SCRIPTURE TODAY
How do the Scriptures, the Spirit, and the interpretive community work together to discern the message and meaning of the Bible? And how can you read the text carefully so you can live it out with wisdom and faithfulness? This two day workshop will help you develop a greater understanding and appreciation of the historical, literary, theological, and confessional value of both the Old and New Testaments, with special attention given to the Bible's interpretation and application in the Mennonite Brethren tradition.
This workshop is being offered January 6-7 at Central Heights Church
January 6 - 6:30pm-9:30pm
January 7 - 8:30am-4:30pm

For academic related questions and to register for this course, contact keithreed@mbseminary.ca or go to https://www.mbseminary.ca/product/interpreting-scripture-today-ch/