MOVE FORWARD.
We believe nothing is better than knowing and following Jesus in every one of the 168 hours in our week. This is why we're committed as a church to helping people grow in knowing, loving, and following Jesus, not just on Sunday, but every day.
We call this process of growth discipleship, which is a lifelong apprenticeship to Jesus that results in us becoming more like Jesus and living as he would, as we live out our purpose in God's world.
The Forward Internship exists to help people move forward in knowing and following Jesus, and in being equipped to play their part in God's story.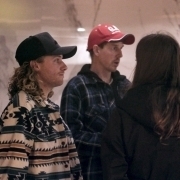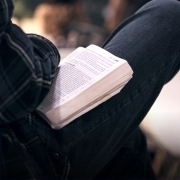 our strategy to move you forward
FORWARD combines a common core of discipleship teaching and apprenticeship with 4 ministry tracks. By combining discipleship, leadership development, and track specific training, the internship seeks to move interns forward into greater maturity, greater leadership effectiveness, and greater clarity on their individual calling.
Every participant will undergo apprenticeship/discipleship training during their time at Central Heights that brings together teaching, mentoring relationships, practices, and hands-on ministry experience within the world of their ministry track and the world of the wider church, all of it meant to move you forward as an apprentice of Jesus and as a leader.