chc youth
Neither summer nor COVID-19 can stop our desire to see a movement of God! While our programming has become more casual in this season, we still want to connect with you, laugh with you, grow with you, and serve with you.
To get connected, follow us on Facebook and Instagram for the most recent updates. For further information and resources, join our email list below.
Join us on DISCORD where we foster community online, including LifeGroups, announcements, and even a channel just for parents. Create a free account and join us here: https://discord.gg/amErSgB
Stay tuned for updates as we figure out where God is taking us this summer and beyond!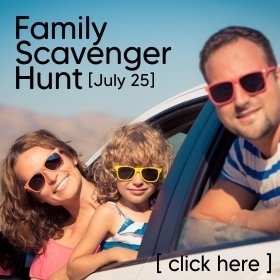 ---
ALL YOUTH IN GRADES 6 to 12 ARE WELCOME.
CHC YOUTH is a place where you'll be accepted, where you can safely be yourself, connect with friends, and meet new people. Ultimately, our goal is that you would experience God through discovering a life-changing relationship with Jesus.
WEEKLY EVENTS RUN MID-SEPTEMBER TO THE END OF MAY.
COMMUNITY NIGHTS: first Thursday of the month
Memorable experiences that are engineered for the epic. These Thursdays offer a casual and enjoyable atmosphere to get to know the feel of CHC YOUTH!

YOUTH@CHC NIGHTS: second and third Thursdays of the month
Drop in nights where energy is burned, friendships are built, and laughter is expected. These Thursdays offer a unique mix of laid-back moments combined with exciting and organized discussion about life through the lens of the Bible!

LIFEGROUP NIGHTS: fourth Thursday of the month
Strategically created by gender and grade, and matched with specific leaders, our small groups are where we best connect with one another and with God. These Thursdays offer a smaller environment to go deep in conversation and further in friendship!
YOUTH SUNDAY SERIES: three week chunks spread throughout the year
The best place to read, ask questions, and better understand the Bible at a high level. We meet to be exposed to God's relevant and powerful Word in an engaging and practical way.
Nathan Archer, Youth Pastor
---