Newborn to Grade 5
Welcome to CHC Kids! We believe that every kid is a gift from God and made in his image. Our heart is to create space where kids are loved, cared for and grow up knowing their Creator. We want kids to discover who God is so they can follow Him and reflect His image to transform their lives but also those around them. We believe that parents are the primary spiritual leaders of their home and we want to partner with you as you live out your faith all 168 hours of the week! We're excited to be on this journey with you!
To help equip you as parents we have put together weekly videos and resources for you and your kids. If you have any questions, please reach out - kids@centralheights.ca
---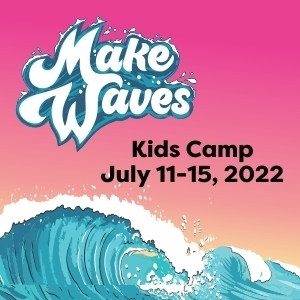 Kids Camp is BACK!
The theme this year is Make Waves! "What you do today can change the world around you"
July 11-15, 9am-12pm
For kids entering kindergarten to grade 6 this fall.
Registration Info:
Registration opens April 3
Early bird $40 by April 18, $50 after April 18
Registration closes June 20.
---
Kids Church Online - Kids Church Online and resources are posted weekly here! Just scroll down under the weekends message and you'll find the kids video packages, memory verses and a new Spotify playlist each month.
---
Wee College is a program designed to provide kids with biblical foundations for their Christian faith through easy-to-understand fun lessons and activities. These biblical foundations are taught over 3 years with kids as early as 4 years old up to 6/7years old.
In fall 2021 we launched both 1st and 2nd year of Wee College on Tuesdays from 3:30-5pm. In fall 2022 we will also be offering 3rd year Wee College as well.
If you have any questions please email us kids@centralheights.ca.
---
Kids Worship & Bible Stories on YouTube - Visit Central Heights Church YouTube Channel and check out these two playlists: 'Kids! Worship' and one 'Kids! Bible Stories.' We'll be continuing to create videos for both your preschool and elementary kids, including some of the faces you know from our volunteer team.
---