RECENT UPDATE (Mar 29):
The government has now restricted all in person worship gatherings. We are not able to hold our in person Easter Sunday services as we planned. Those who have signed up will be receiving an email this week letting them know of this new restriction. We still have our Good Friday and Easter Sunday services that you can stream this coming weekend. Check out centralheights.ca/easter for more info.
EASTER SUNDAY SPECIAL ANNOUNCEMENT (Mar 26):
In response to the lifting of restrictions by our government on March 25 (more information here), Central Heights Church will be offering four opportunities for attending worship services in person on Sunday, April 4. The government stated that we cannot sing (although we will have a worship leader singing), must wear masks, and no social gathering before or after the service. To sign up for a service, click on a button below: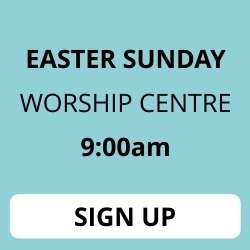 Check out our online Good Friday and Easter Sunday services, click here for more information.
Church At Home will continue in order for you to stay anchored to the Central Heights community. We encourage you to engage in prayer; get connected into community; and follow along with how God is at work in this challenging time [facebook, instagram].