Jesus is alive.
Celebrate the ongoing story of God on the move through our "MOVEMENT MONUMENT" below and share your story by emailing stories@centralheights.ca
---
August 22, 2021 - Cancer + Perspective: Elly's Story
---
July 17, 2021 - Song Story: "The LORD"
A behind the scenes look at God's work in the vision and songwriting process for the first track from the original album "This Is Our God."
---
May 31, 2021 - Prayer Walk Week Reflection
My street has eight multi-unit complexes, one apartment tower, one home for people with disabilities, several businesses that serve people from all over town, and the Cyrus Center. It also has four hubs that attract people from all over Abbotsford---a Sikh temple, Mill Lake Park, the Sevenoaks Mall and a bus exchange. And all of that on a street that is just five blocks long!
When I pray at home I am thinking of specific people and situations and pray with these in mind. I find praying in the open a lot more difficult---there are a lot of distractions, I'm praying for people and situations I know nothing about, I don't know what might be happening behind closed doors or in people's lives, and I found that my mind tends to become overwhelmed with my own inadequacies, and the seemingly insurmountable problems in seeing Christ's Kingdom come in the lives of my neighbours---essentially, like Peter, being intimidated by the waves instead of focusing on the Lord. So in the end what I found to be most effective and that enabled me to pray with confidence and joy was simply focusing on the Lord---declaring his joy-filled sovereignty wherever I went!
As I sat across from the Sikh temple, on the wall of the Garden of Hope at the Cyrus Center, as I watched people breathing in the life of the Lord's creation in the middle of our city walking around Mill Lake, as I walked through the mall---to know that this is our Father's world, his Holy Spirit is at work, tirelessly, and Christ's witnessing Church is everywhere!
- H.D.
---
May 20, 2021
After giving her life to Jesus, Linda always had baptism in mind. And although there's always a lot of legitimate nervousness around this (especially in a pandemic!) she eventually just asked: "Why wait?"
No matter how old you are it's never a bad time to publicly show what Jesus has done for you!
---
April 19, 2021 - "From Easter To Everyday"
5 stories of life change.
April 7, 2021
For me, living with chronic pain in my sympathetic nervous system, has keep me next to the heart of Jesus more than ever in my life!! I had often asked God to give me a humble, pure, unselfish heart of love for others over the years. Then 3 years ago I had a fall that changed everything, especially my heart. I became a witness to the workings of God's Spirit in and through me. And how He truly works ALL things together for good and for His glory!! The things I took pride in physically has been stripped away, and the things that truly matter God grows in me. And anything I accomplish these days, is always a miracle, I am convinced now that in my weaknesses I'm being made strong.
Sometimes I have the wrong perspective of the type of Messiah and Saviour Jesus has planned to be for me in my days of discomfort. And when my tests results come back declaring a more negative outlook, I have to admit it's a discipline to look up to Jesus and say I trust You no matter what the future holds. It's that step of trusting however, that fills me with joy and God's PEACE fills my heart confirming that He's got me.
A few weeks ago our church fasted and prayed for me, I was so honoured and excited that my day of healing was about to happen. That night I slept my first 12 hour deep sleep ever, and I was so excited to get up and be pain free.
Yet, the pain still remained. I felt like one of those people excited for the Messiah to come free them from the injustice of their day. But Jesus, is way better than that, He comes to heal our hearts and bring us to the finish line with flying colours of victory.
- J.G.
March 4, 2021
Anxiety + Flourishing: Bria's Story
February 9, 2021
Carla had just grabbed one of the hampers from our Women's Ministry to deliver to someone in our community when she noticed that the only protein was one can of tuna. Later at home, she prayed for God to provide more protein for the Women's Ministry Food Bank to support families in need. Five minutes later she received a call asking if she would have any use for 132 kg of peanut butter. Praise God. - N.A.
February 8, 2021
Recently my son made me aware of one of our families who were needing to move and were struggling to find another suitable place to rent. It was humbling to see God be the hero of the story, and use many of us to meet the need. First, He provided a temporary furnished location, making the new challenge of how to move their belongings into storage! Through one simple email, the word got out to the people of CHC. Within 48 hours, I had over 25 responses, and a group of more than 30 helped move a family of 5 in less than 3 hours! (...including coffee break and travel time.)
This is a piece of the response I got from one member of the family.
"I am so overwhelmed with all the help and I'm in shock that it's done. A week ago I would not have imagined how Jesus would bring so much help. Thank you for arranging all of that and even the junk loads!"
Another person wrote "What a beautiful display of a church in action!"
What an incredible thing to see God work, and to have the privilege of being the hands and feet (and backs) that he worked through! - L.P.
February 2, 2021
I feel as if I should be doing worse than I am. Loneliness, isolation, hopelessness are all on my mind but they are not weighing on me...Matthew 6:25-34 [has] been close to my heart through this time, specifically 34 "therefore do not be anxious about tomorrow, for tomorrow will be anxious for itself. Sufficient for the day is its own trouble". I have been experiencing the truth of those verses and as I focus on each day I try to leave everything else in God's hands. To a bit of my surprise this has resulted in me not feeling burdened by most of the stuff I normally would be. - J.
January 17, 2021
Guidance + Rescue: Peter's Story
January 15, 2021
On December 31, I found myself an hour and ten minutes from 2021 emailing needprayer@centralheights.ca, as I sat in the emergency parking lot of the hospital. My adult son with Autism was in emergency after turning blue and due to COVID I was not permitted to be with him. I was feeling helpless and if that was not enough my PTSD would start playing the video reels of a past trauma at the hospital.
I had only one place to run, into my Father's arms and the shelter He has provided so many times before and was faithful to provide one more time.
We would not find out definitively what was causing him to be blue, as the emergency doctor had not seen it in 30 yrs of practice. Against all my feelings and emotions I was resting in the truth that God was still in control.
Our path is not one we walk alone, as God and the church have walked beside us.
We continue to have things thrown our way, but in this we have witnessed many answers to prayer and the presence of God. When faced with the quiet moments we will wait for him to move in our lives and those around us.
My son's blueness is going away, my daughter's problems have been resolved and my autoimmune symptoms are subsiding.
The darkness that has been over my family has lifted and has been replaced with peace.
Thank you for your prayers and the prayers of community! - N.B.
January 4, 2021
Authenticity + Creativity: Teagan's Story

December 6, 2020
"On Saturday I experienced debilitating numbness in my hand. I couldn't grip anything and felt weak. This appeared to be building over a series of weeks up until that point. I went to the Zoom Prayer time Sunday morning where the team prayed for me. Since then, I've had full use of my hand! I believe God healed me." - J.W.
October 25, 2020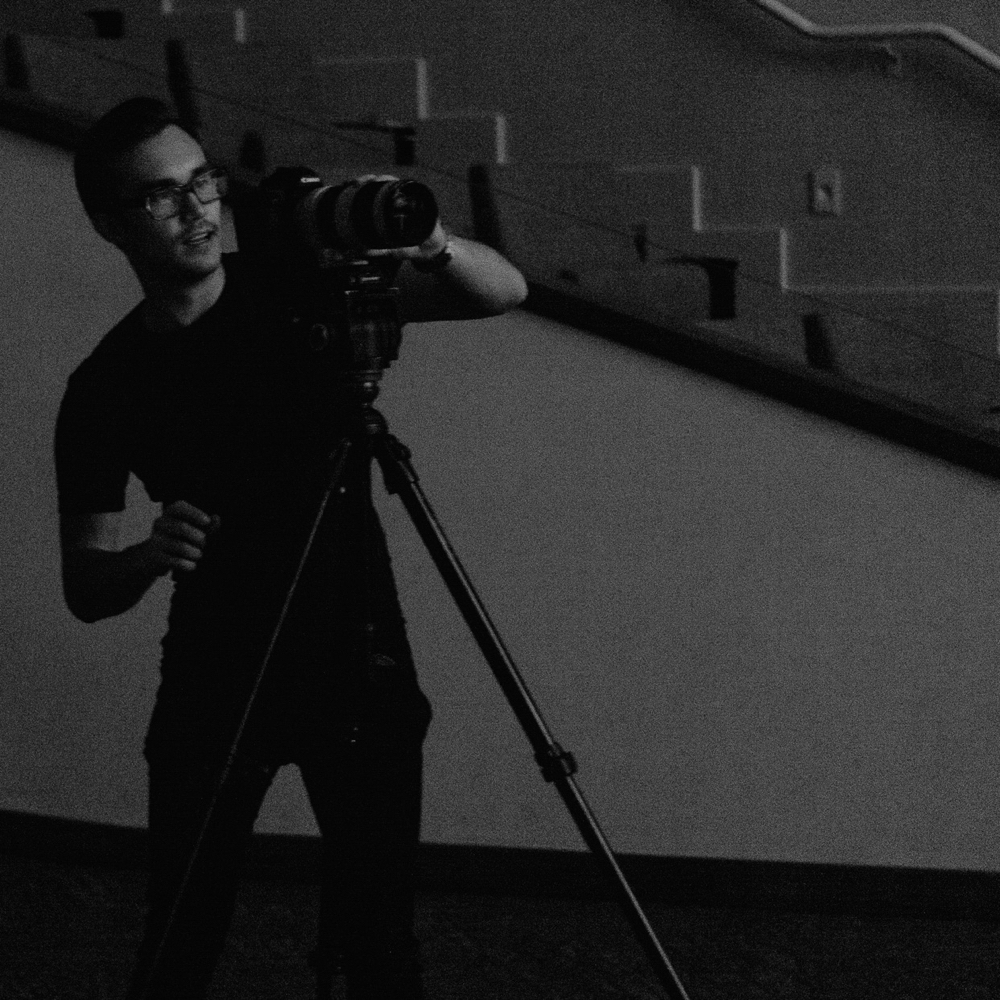 "Being in the room during both the worship rehearsal and then the "recording" of it has been a really meaningful and special piece of my week, every week. It's continued to be an incredible experience learning, growing and providing an outlet for people to still worship with us through this pandemic.
When everyone comes in with tangible excitement to see what will happen, God is there.
When things fall apart in production, when we come into the space with hurts and distractions, God is there.
I think we are in a cool place where we just get to bring our best to the table and see what God decides to do with it. I am SO thankful for the team that has stepped up to serve alongside me. There's nothing quite like being in the room when the team pours out their hearts to Jesus every Monday, but we are doing everything we can to help facilitate that translation over video." - J.P.
July 15, 2020
"I had been suffering with back pain for 2 days - to the point where I had difficulty walking. It was affecting my job and my routine. I asked for prayer during a Zoom Prayer meeting Wednesday evening. The next morning the pain was TOTALLY GONE." - P.N.
May 5, 2020
"Freedom + Victory" Chris' story.